Meet the Team at Family Advantage Chiropractic Timnath
Jess, Office Manager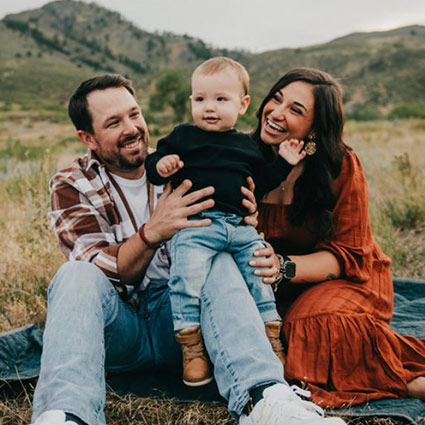 Before joining the Family Advantage Chiropractic Timnath team in January 2022, Jess worked as an elementary school teacher for three and a half years. She was ready for a change, and becoming Office Manager at the practice was the perfect fit for her.
Experiencing the Effects of Chiropractic
Jess' first exposure to chiropractic care was as a patient here. "When I was pregnant, my son popped my rib out and my OB referred me to see Dr. Park; she said he was the chiropractor in the area that she trusted!" Jess found her care here relaxing and helpful, and she knew then that she wanted to work in the office.
She has since also started bringing her little boy in for care, and appreciates the difference it makes not only for her, but also for him! As a mom, Jess can relate well to other mothers seeking natural chiropractic care to stay healthy.
Keeping the Practice Humming
In her role at Family Advantage Chiropractic Timnath, Jess takes care of all scheduling and emails, and keeps everyone up to date on things. She also welcomes the patients when they come in. A self-described people person, Jess makes a point to know about patients' personal lives and loves building relationships with them.
She also enjoys coloring with children when they come in. 'It makes my day when kids come in for care. They give hugs and always look forward to getting their stickers."
Outside the Practice
When she's not working, Jess enjoys spending time with her husband and their young son, being outdoors and watching sports. Two Labs round out the family. "We enjoy spending time with them in the backyard and are training the dogs for hunting."
---
Meet the Team at Family Advantage Chiropractic Timnath | (970) 818-9455